Rare Cars to Cross Auction Block in Palm Springs Nov 17-19 2017
Palm Springs CA, Nov 3 2017 - This event is shaping up to be one of the most interesting auctions with quite rare and unusual early entries. The McCormick family known for running a very exciting event for the past 31 years are attracting cars from their database that have not been on the revolving auction circuit before.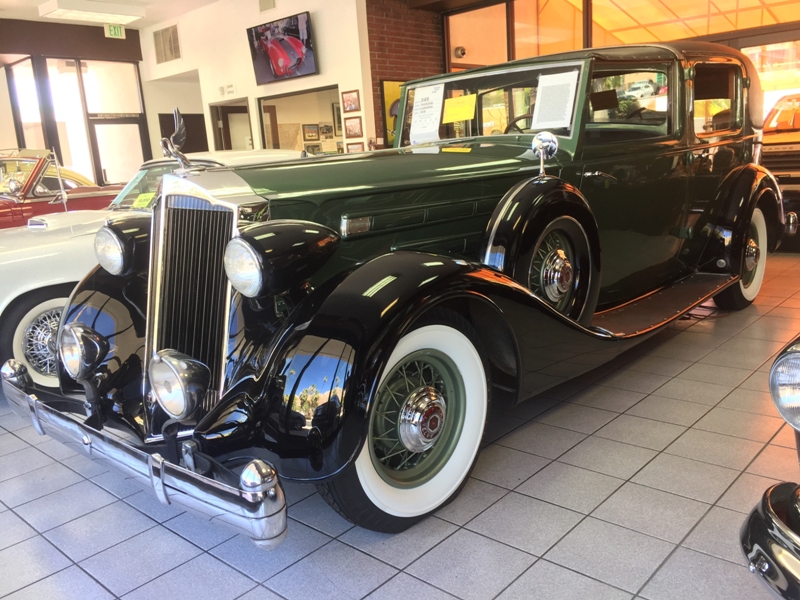 Image Credit: McCormick's Auction
A very rare 1936 Packard 1407 La Baron All Weather Cabriolet (lot 349) of which only 622 were produced and has actual 11058 recorded miles will be crossing the block. The seller purchased this car in the early 1970's with 10480 miles and at the time was informed it came from the estate of Charlie Chaplin. At time of this writing documentation is being traced to prove this one way or another. It is a rust free car with a strong running V12 engine that was originally installed. Needs just a few cosmetic items to bring it to a #2 condition. Price range estimate from the low $100's to $150000.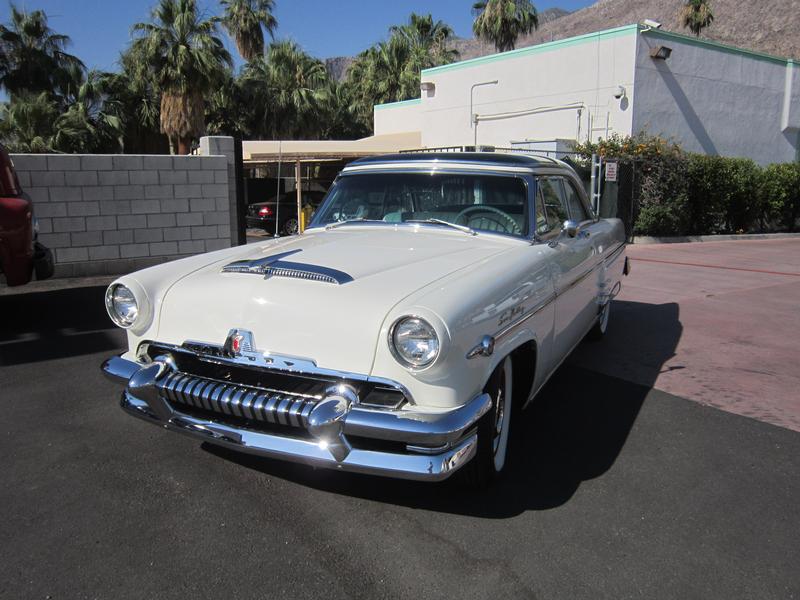 Image Credit: McCormick's Auction
Another of McCormick's customers "Back in the day" went to school in his father's 1954 Mercury Monterey Sun Valley 2 dr hardtop. Very few of the glass bubble tops were produced. A few years back the nostalgia of the early growing up days brought him to want to restore an identical vehicle. As usually goes with these cases, he got carried away with the project and counting up the receipts realized he had over $100 thousand invested, but that was ok as he has the best in the world. Had his fun driving it and health issues force the sale now.  This 1954 Mercury Monterey Sun Valley will be crossing the block as lot 245.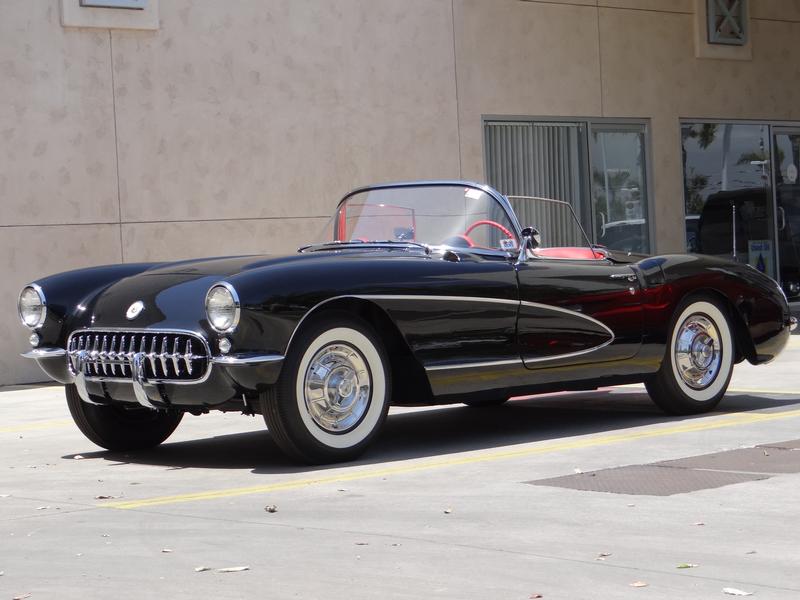 Image Credit: McCormick's Auction
For the Corvette collectors out there McCormick's has acquired one of the most well restored and correctly restored 1956 Corvette Roadster on the market. This nicely optioned California car has the 225hp dual-quad engine, Powerglide automatic transmission, power windows, Wonder Bar radio, windshield washer system, heater and amp as well as defroster. It is rare to see a '56 Corvette with the correct early engine components, including the dual-quad carburetors, the rare oil pan with passenger side dipstick, correct ignition shielding, generator mounting bracket and super-rare 2-bolt exhaust manifolds. This beautiful classic 1956 Corvette was presented the NCRS Top Flight award in 2016.
Source: McCormick's Collector Car Auction
1978 Toyota Land Cruiser FJ40 sold $17,325 at Auction 61
 1932 Pontiac Dual Sidemount Coupe sold $17,000
McCormick's Collector Car Auction: 61 Times 1 at a Time
McCormick's Collector Car Auction: Desert Deja View
Palm Springs' McCormick's auto auction sets sales mark
McCormick's Palm Springs Auction 54 Breaks Record
Pictured below: 1957 Packard Clipper Wagon high bid $21,000 at Auction 58; 1972 Ford Ranchero GT sold $11,500 at Auction 56; and 1954 Cadillac Eldorado Convertible sold $57,750 and 1971 Plymouth Roadrunner sold $40,425 at Auction 61
Photos: Randy Berg
About Us
Special Car Store is an automotive lifestyle marketing site focused on the automotive collector community. Rich editorial content supported with great photography and video distributed on social media promotes awareness of events, organizations, people and the causes they support.