GT Masters Nürburgring Report: Callaway Competition Solid Results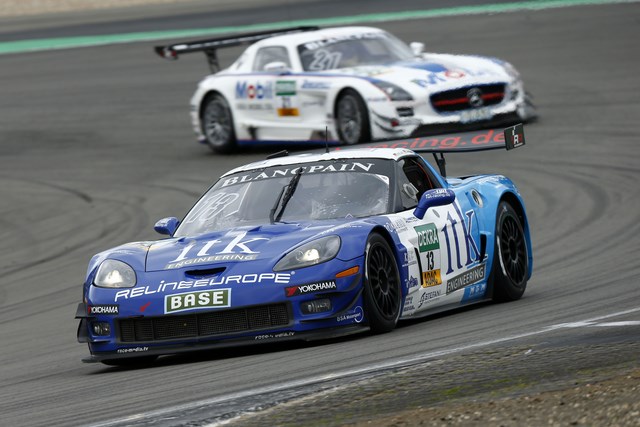 The summer might be coming to a close, but the action both on track and in the 2014 title fight in the ADAC GT Masters is still heating up. After a mountain of momentum during the end of the first half and beginning of the second half, Callaway Competition arrived at the Nürburgring with mixed expectations for solid results.

With expected heavy rain for both events as well as 30 kgs of success ballast from their win at Slovakia, qualifying proved to be a mixed result for the Leingarten based team. Both sessions saw mixed conditions, with both wet and dry patches on track. But despite an 8th & 17th Qualy result for the nr1, the teams customer entry of RWT Racing captured a solid 3rd and 7th in their best starting positions of the season. "We got the setup totally wrong because we were trying something that didn't work", explains Keilwitz. "From P17, a good result will be difficult but not impossible."

Race 1 began in surprisingly dry but overcast conditions. Immediately at the start, the nr13 RWT Corvette of David Jahn took full advantage of a locked up pole sitter in the Mercedes SLS, to lead into the first corner! However it was heartbreak for the nr1 Z06.R of Andreas Wirth. In an accident in the Mercedes arena during the start, the Corvette was forced to retire from the race, due to a collision between Nico Bastian and Sebastian Asch. "Nico Bastian ran into my car in the Mercedes Arena. Renger van der Zande then made contact with me and I hit the tire wall." explained Wirth.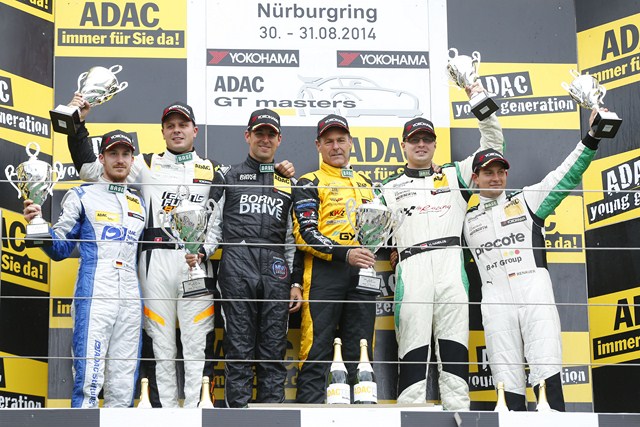 The safety car came out for two laps after the collision, and on the restart, Jahn retained P1 in the Corvette right up until the mandatory pit-stop. Positions remained the same until the final lap, when Barth was once again in danger of losing his lead over the final few meters. Barth: "I was stuck in third gear in the final chicane but fortunately managed to make it to the finish line." In the end, it was a brilliant first win of the season for the nr13 Corvette of Barth and Jahn. Meanwhile, it was a perfect bookend result with the nr18 and 17 Z06.R Corvettes of Toni Seiler Racing coming home first and second in the Gentleman's Class.

Sunday's Race 2 looked ominous for the German squad. After a mixed qualifying effort and a brief shower of rain just a few minutes before the start, making tire choice a lottery at the Nürburgring, a solid result did not look to be in the cards. Pole-setter Nicki Thiim went for Yokohama wet weather tires, as did fellow Audi driver Rast and Götz in the Mercedes. Callaway however took a different strategy: "When it rained before the race, we already thought we had no chance. Since we could lose had little to lose from our grid position 17, we opted for slicks", Keilwitz explained.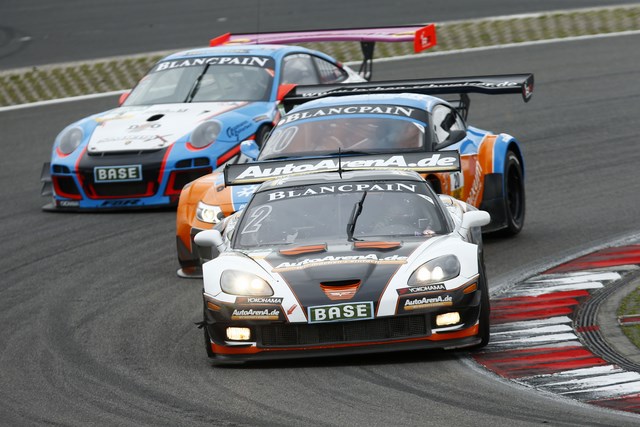 Thiim was able to convert his pole position to P1 in the sprint to the first turn, but was subsequently hampered a few hundred meters later with a defective alternator. Rast took the lead from Götz and maintained P1 until the driver changeover, closely followed by the Mercedes on a track that was quickly drying out. However, danger threatened from behind: Keilwitz and Jaap van Lagen in the Porsche 911 who consequently were as much as seven seconds quicker than the front-runners on wets until the mid-way point of the race!

After the driver changeover, the impressive charge of Keilwitz saw Andreas Wirth emerge on the track as the new front-runner in front of van der Linde, whose team, Prosperia C Abt Racing, used the driver changeover to also switch to slicks. Corvette and Audi had an action-packed scrap for the lead, which was interrupted 22 minutes before the end of the race by a seven-minute long safety car period that was brought about by the need to repair a crash barrier damaged when the McLaren 12C driven by Florian Spengler went into a spin.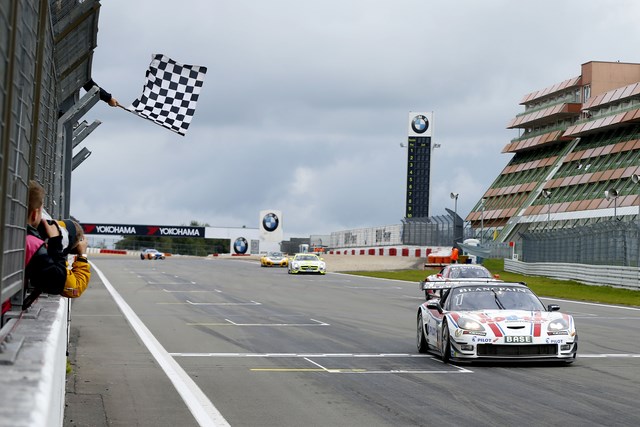 The scrap continued into the final minutes of the race. In the end, it was Andreas Wirth who secured his fifth Nürburgring victory in the ADAC GT Masters with a lead of 0.6 seconds and the 4th win of the last 6 races for Daniel Keilwitz in 2014. Wirth explained, "I had to really push myself after the scrap with the Audi following the driver changeover, since I first had to find my bearings on a track that was still damp in parts. Audi, Mercedes-Benz and Porsche were all at an advantage in the slippery conditions, but after a few laps, I was able to control the lead well in close scraps with my pursuers and use our Corvette's strengths to the full."

"It was the right decision to gamble on slicks," explained Keilwitz. "As soon as it was dry, I could move forward well. This season has had some very strong parallels to last year. I hope that the end result after the last race is the same." Meanwhile, an equally great result for the sister nr2 Corvette of Patrick Assenheimer and Diego Alessi to come home in 10th place. The bolstered result from the weekend now sees the points deficit to the leaders down to 21 points in the drivers standings and only 1 point in the Teams Title!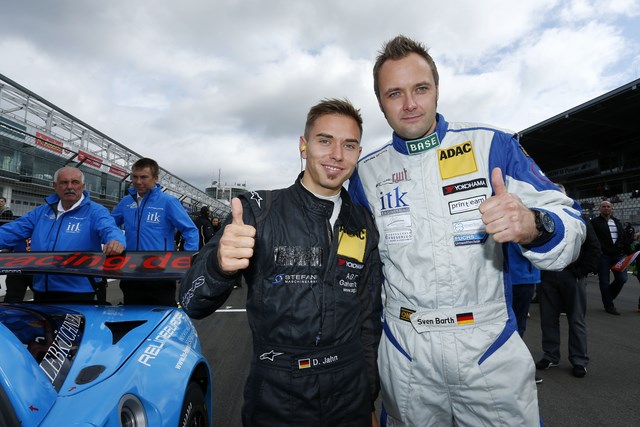 Team Quotes
Sven Barth- nr13 RWT (Race 1): "I was stuck in third gear in the final chicane but managed to make it to the finish line, luckily. I nursed my tires in the final part of the race and maintained the distance between myself and those in hot pursuit. I only needed to control the lead that I´d built up and nurse the car. We think this win is just incredible."

David Jahn- nr13 RWT (Race 1): "We already proved with our podium at the Slovakia Ring that we can keep up with the front-runners, but to achieve a win here is incredible. The Porsche piled on the pressure in the first half of the race, but I was able to control the lead. We were bunched very close together, but I was never in any danger. We´re really pleased but haven´t yet had time to take in this victory."

Toni Seiler- nr18 Toni Seiler Racing (Race 1): "I had a bit of bad luck at the start and got the wrong racing line, allowing some opponents to execute a pincer movement on me. I didn´t want to take too many risks, because I wanted to hand over the car to Jeroen in one piece. Jeroen was then very strong in the closing phases of the race."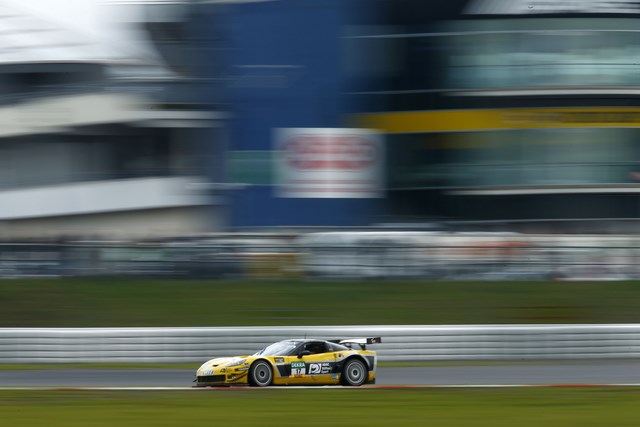 Remo Lips- nr17 Toni Seiler Racing (Race 1): "I´m pleased that we secured P2 at the finish line. Lenny had a tough race with a lot of opponents to his rear. I got a decent start without any pressure from behind. P2 is good for my position in the Gentlemen standings."

Lennart Marioneck- nr17 Toni Seiler Racing (Race 1): "I´ve got some kind of bug in my system and should be in bed, not driving a car. I found the race very strenuous. Remo made a good start, laying the basis for a decent result. P2 in the Gentlemen class is okay, as there was simply no chance of a win today."

Giovanni Ciccone- (Team Manager): "From position 17, we would have had no chance if it had rained, so Daniel Keilwitz opted to start instead on the slick tires. We knew there would be some risks but, fortunately, the "Racing Gods" were on our side for Daniel, as the threat of rain disappeared. Exactly at the right time, it began to dry again. Andreas Wirth has defended well in the closing stages. His adrenaline must have been high, due to the fact the nr10 Audi behind him were on fresh tires new and was much faster. The race ran perfect for us, but we must not forget that today it was the very bold strategy that has primarily paid off."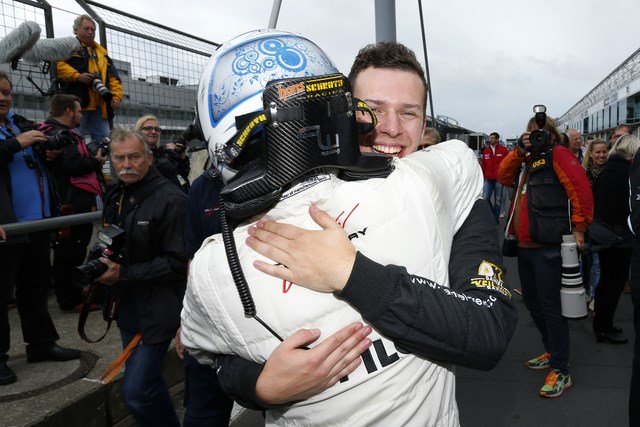 Daniel Keilwitz- nr1 (Race 2): "We didn't have a great deal to lose today, starting from P17 on the grid, so we took the risk and went out on slicks, which was exactly the right decision. We were not in the best of moods when the rain set in, as it came down so heavily. After a few laps, though, we were quicker than the opposition on wets. Things kept getting better and the gamble soon paid off. Once the track had dried out, I was able to pull well ahead."

Andreas Wirth- nr1 (Race 2): I had to really push myself in the scrap with the Audi after the driver changeover, as I had to first find my bearings on a track that was still damp in places. Audi, Mercedes-Benz and Porsche had the advantage in the slippery conditions, but after a few laps I could control the lead well in the close scraps with my pursuers and use the Corvette to its best advantage."

Jeroen Bleekemolen- nr18 Toni Seiler Racing (Race 2): "Unfortunately my teammate Toni had a collision during his stint, which meant we were unable to finish. It was a shame, as we looked strong for another class win. However, we will keep pushing hard until the end of the season!"

Text and photographs courtesy of www.corvettemotorsport.com

Race Results, ADAC GT Masters, Nürburgring 2014
Race 1 - Saturday
1 - No. 13, RWT RacingTeam, Sven Barth/David Jahn, Corvette Z06.R GT3
2 - No. 21, BKK Mobil Oil Zakspeed, Alon Day/Luca Ludwig, Mercedes Benz SLS AMG GT3
3 - No. 8, Tonino Team Herberth, Robert Renauer/Norbert Siedler, Porsche 911 GT3 R

Race 2 - Sunday
1 - No. 1, Callaway Competition, Daniel Keilwitz/Andreas Wirth, Corvette Z06.R GT3
2 - No. 10, Prosperia C. Abt Racing, René Rast/Kelvin van der Linde, Audi R8 LMS ultra
3 - No. 26, H.T.P. Motorsport, Maximilian Götz/Renger van der Zande, Mercedes Benz SLS AMG GT3

Link to complete Nürburgring race results.

ADAC GT Masters Schedule - 2014
4/25/2014 - 4/27/2014: Motorsport Arena Oschersleben
5/9/2014 - 5/11/2014: Circuit Park Zandvoort (NL)
5/23/2014 - 5/25/2014: Lausitzring
6/6/2014 - 6/8/2014: Red Bull Ring (A)
8/8/2014 - 8/10/2014: Slovakia Ring (SVK)
8/29/2014 - 8/31/2014: Nürburgring
9/19/2014 - 9/21/2014: Sachsenring
10/3/2014 - 10/5/2014: Hockenheimring Baden-Württemberg
More Information
ADAC GT Masters - www.adac-gt-masters.de/uk/
Callaway Competition - www.callawaycars.de
Callaway Cars - www.callawaycars.com
Category:
About Us
Special Car Store: automotive lifestyle marketing with a multimedia focus on interesting peoples' fancy and their automotive finery. We plug into a great network of contacts and resources for automotive related products, services, events and locations coverage.